The way you engage with customers will be your #1 differenciator.
Together we can explore how your Credit Union can engage with relevance online and in branch using patented guided conversations with the added bonus of valuable insights with intelligent analytic reporting. Come see us at booth 816!
A few benefits Ignite clients see with the service:
Increased customer satisfaction by over 40%
Dramatic increase of qualified on-line applications by 10X
2-3 more needed products opened at the point of sale.
Insights into employees, customers and potential non-complaint sales conversations.
Access to proven machine learning technology and analytics improving overall digital performance
And so much more
Enter your information to connect with an Ignite expert while Symitar 2018 in San Diego. Start engaging with customers the way they expect!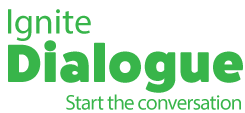 Providing you customer engagement differenciator!